What is a Revision Hip Replacement?
In the past, patients have been educated that Hip Replacements only last 15 years before requiring revision. Changes to the quality of implant materials and surgical technique have led to improvements in revision rates in more recent decades. The Australian Joint Registry reports the revision rate of below 10% after 19 years, which is lower than most people would expect.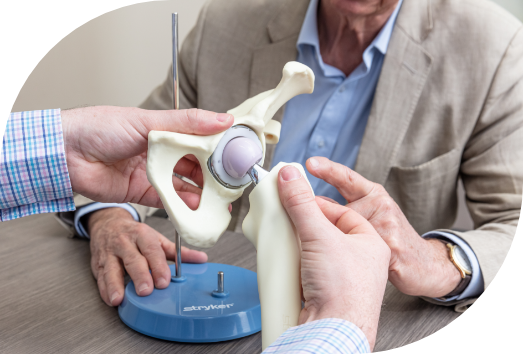 What warrants a Revision Hip replacement?
A Revision Total Hip Replacement is required when a primary (first time) hip replacement fails. There are various causes for hip replacement failure that may prompt the need for revision surgery, including: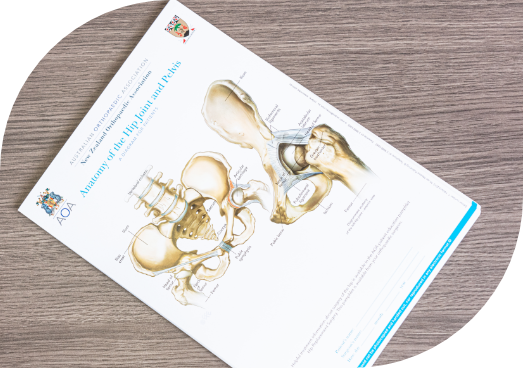 The exact procedure of revision surgery varies with each individual case. The surgery usually involves removal of some or all of the existing components which are exchanged for new parts. The procedure must address the cause of failure and aim to restore a stable functional joint. Revision Hip Replacement can be complex due to impacts from scar tissue related to the previous surgery. Some cases are complicated by resorption of normal bone tissue which may require specially designed implants or even bone grafting to achieve adequate fixation.
When revision surgery is performed for deep infection, then it may require the surgery to be done over two stages in order to eradicate the infection. This involves removal of the old prosthesis and insertion of a temporary prosthesis with antibiotic impregnated cement, followed the insertion of the final implant.
The risks and complications of Revision Total Hip Replacement are similar to those that may occur with Primary (1 st time) Hip Replacement, but they occur much more frequently in the revision setting. If your hip is failing, Dr Woodbridge will provide a thorough assessment and help you to weigh up the risks and benefits of revision surgery.