Dr Woodbridge's philosophy is based on an individual approach and thorough assessment of patients. He aims to assist his patients to make informed treatment decisions and provide high quality patient care. His training as a physiotherapist complements his medical training, enabling Dr Woodbridge to provide a high level of personal care in the treatment and rehabilitation of orthopaedic conditions. Please be assured that Dr Woodbridge will provide you with patient reports and updates in a timely fashion.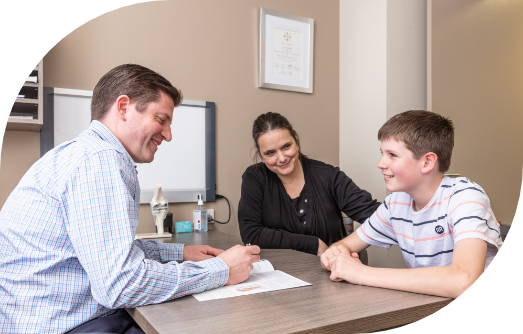 Dr Woodbridge welcomes your call to discuss a patient's treatment or any challenging cases you may have. If you have a patient that needs an appointment urgently, Dr Woodbridge will make every effort to accommodate them and will keep you informed with regards to their care.
If there is anything you wish to discuss with Dr Woodbridge, please contact his friendly staff who will get you in contact with Dr Woodbridge as efficiently as possible.
Generally, a referrer needs to be another medical practitioner. However, patients are often recommended by their physiotherapist, chiropractor, osteopath or other allied health professional. For these circumstances, it is best that a referral letter is also obtained from the patient's usual GP.
Correspondence, or a reply report, will be provided for all patients, and can also be forwarded to any allied health professional who is involved in the overall care of the patient.